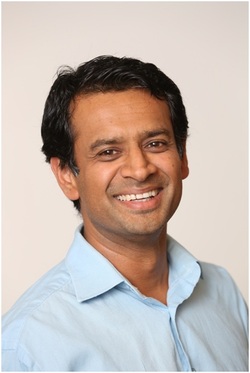 Born in a corrugated iron hut in Bangladesh with no running water, Wazi has gone on to experience over 25 countries. Wazi came to America to study Electrical Engineering at the University of Pennsylvania and Finance at TheWharton School.
Wazi culminated his studies with an MBA from Stanford University. Working as an Investment Banker - Drexel Burnham Lambert, Venture Capitalist/Private Equity - The Yucaipa Companies and Management Consulting - The Boston Consulting Group has allowed Wazi be the consummate Entrepreneur - having starting companies that he has sold, run and folded – so has the full gamut of experience.
Professor Wazi is Executive Director of The Center for Entrepreneurship which curates the Entrepreneurship Ecosystem in NYC: Tech/Startup Companies, Business Professionals (VCs, Lawyers, Marketers, etc), and Students have the opportunity to collaborate at Mercy College's Herald Square Campus. He leverages all these capabilities to create High Growth Businesses for his Startup/Small Business consulting clients.
Wazi's loves Luxuriating in all 12 Senses (The Pedestrian Five, Sixth, Common, Wonder, Humor, Community, Urgency, Euphoria)
M.
Wazi
hullah
Director: Mercy College Entrepreneurship Center
President: Stanford University/GSB NY Alumni
Email:
wazi@alumni.stanford.edu
---