Germany - Get to know the export champion and quality leader
​at the heart of Europe
Europe, the old continent is despite the Euro crisis an industrial powerhouse and a frontrunner when it comes to pharmaceuticals, machinery, engineering and sustainable technologies. Do you need representation in Europe? Are you interested in (green) technology from Europe? Let us do the research, advise you on the right market entry strategy and connect your company with market opportunities, investors, partners, distributors and other key contacts that help your business thrive.
Get in touch today with our experts in Europe:
info@newyorkbusinessconsultants.com
German economy by numbers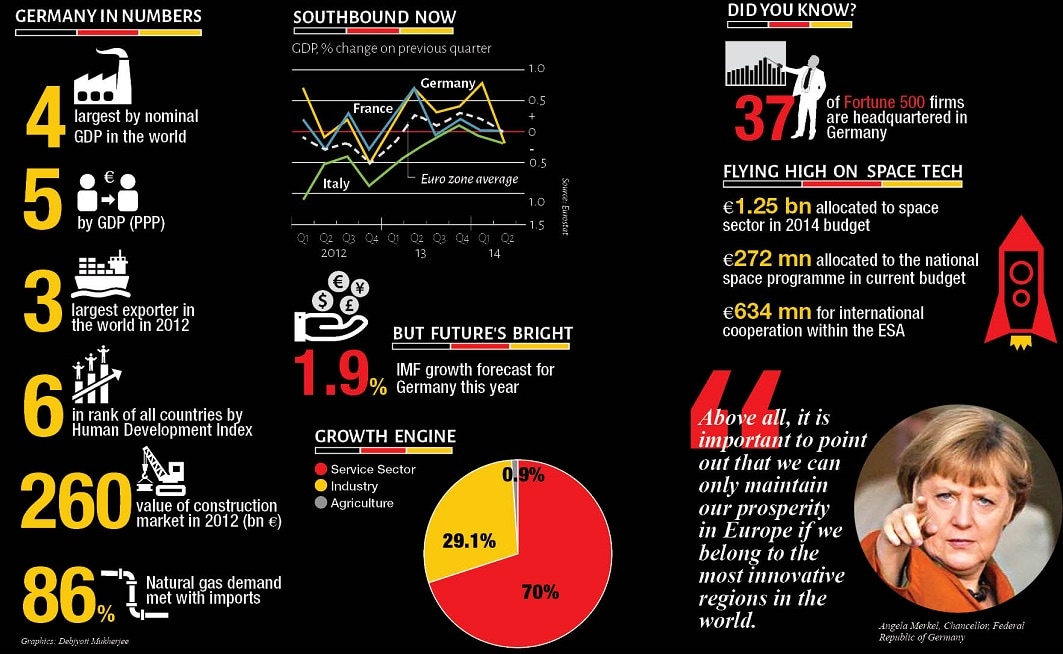 Some 70% of the world`s top trade shows take place in Germany
Let us introduce you to German trade shows, host your delegation or do a training on German machines, quality, innovation and business best practices