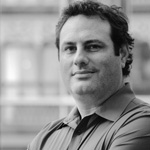 Tom is an industry veteran with over 23 years experience in the areas of technology and eCommerce. As Co-Founder and CEO of EnableVue, he leads the company's strategy and operations.
Prior to EnableVue, Tom served as Vice President of Global Operations at CNET Content Solutions (a CBS Interactive division) where he oversaw its international operations for content and data production, sales and finance operations, customer support and professional services. He served in several executive roles during his 12-year tenure. Before joining CNET Networks he was co-owner of A+ Micro, Inc., a computer networking and hardware company.
During its 11 years of success, the company launched QuoteDesk™ Software, a sales, order management and e-commerce solution for the computer reseller market. The company was acquired by CNET Networks in November 2000, and QuoteDesk™ was transitioned and re-named CNET ChannelOnline™, the leading SaaS sales cycle automation solution for resellers.
Tom attended the School of Engineering at the University of Alabama Birmingham and holds a Lean Six Sigma Black Belt (LSSBB) from Purdue University.
www.enablevue.com
---